Hi Skeletons, 
Our family went on vacation together, for the first time in over 10 years! Of course I packed my vintage camera, Canon AE-1. I took two Kodak Gold 200 film rolls on the trip. Unfortunately I misplaced one and did not find it until the very last nigh on our vacation :( but I was still able to get some good film shots. As always I developed my film once we landed back in OKC, in Bedford Camera & film. Support your local film stores!
Family Trip. 
We flew out of Oklahoma City airport, and had a layover in Miami. From Miami we flew to San Juan Puerto Rico and rented a car. Once we rented the vehicles we drove to Viejo (old) San Juan where we had a reservation for the most beautiful and conveniently located Airbnb. We stayed in old San Juan for 4 days and afterwards drove a couple hours to the east side of the island to make our next airbnb reservation located in Culebra island. Culebra is a tiny island off of Puerto Rico island. In order to get to the island we had planned to buy ferry tickets, which would be a 45 min ferry ride to the island, however the tickets were all sold out by the time we got there (we should have planned ahead and bought them online, but we live and learn! specially while traveling) Instead we rented a private charter flight to fly us into the island. That was a wild 15 minute ride! We spent 2 days, 1 night on the island. Rented a couple golf carts to ride around the island in and spent a majority of our time eating and swimming in the clear blue waters of Flamenco beach. After our stay was over, we took a 45 minute ferry ride back to the main island, drove a couple of hours straight to the airport and flew back to OKC! Check out the pictures of our family vacay down below.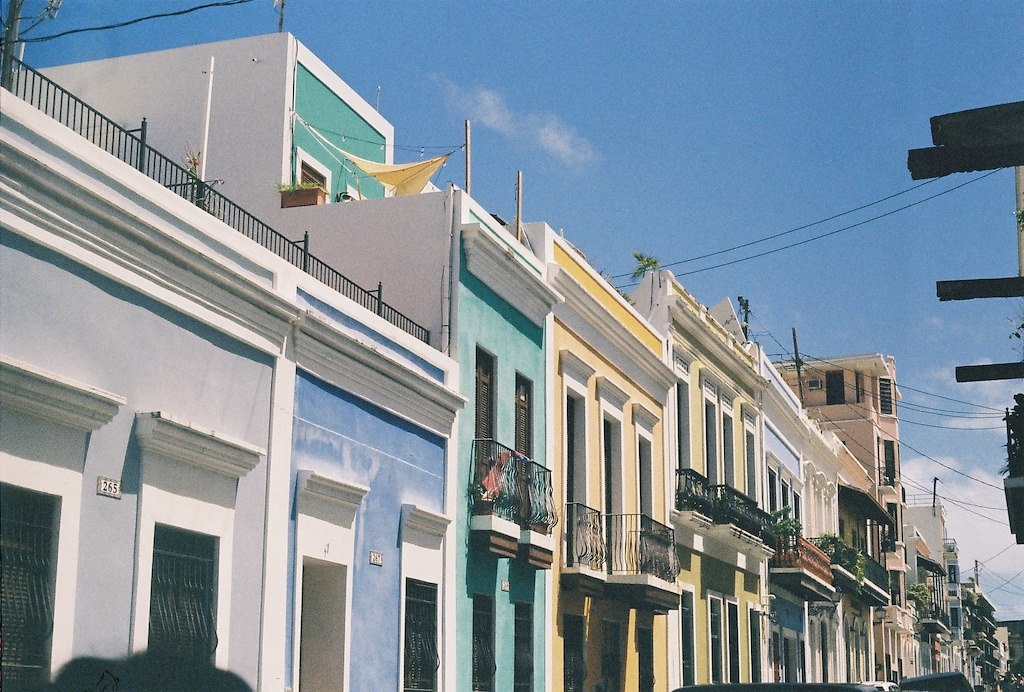 Viejo San Juan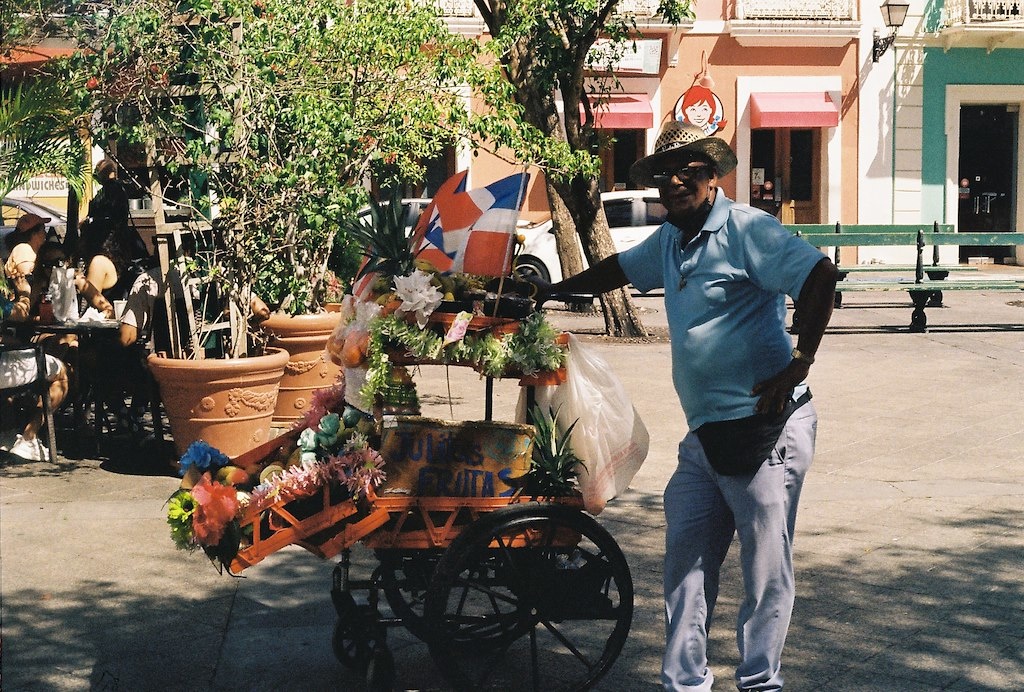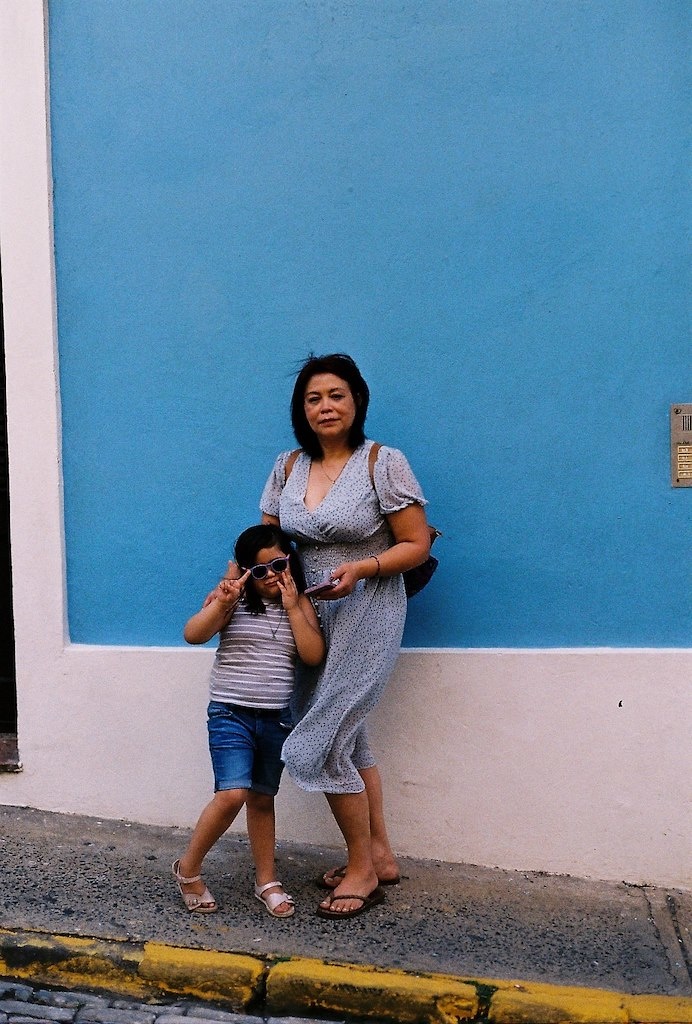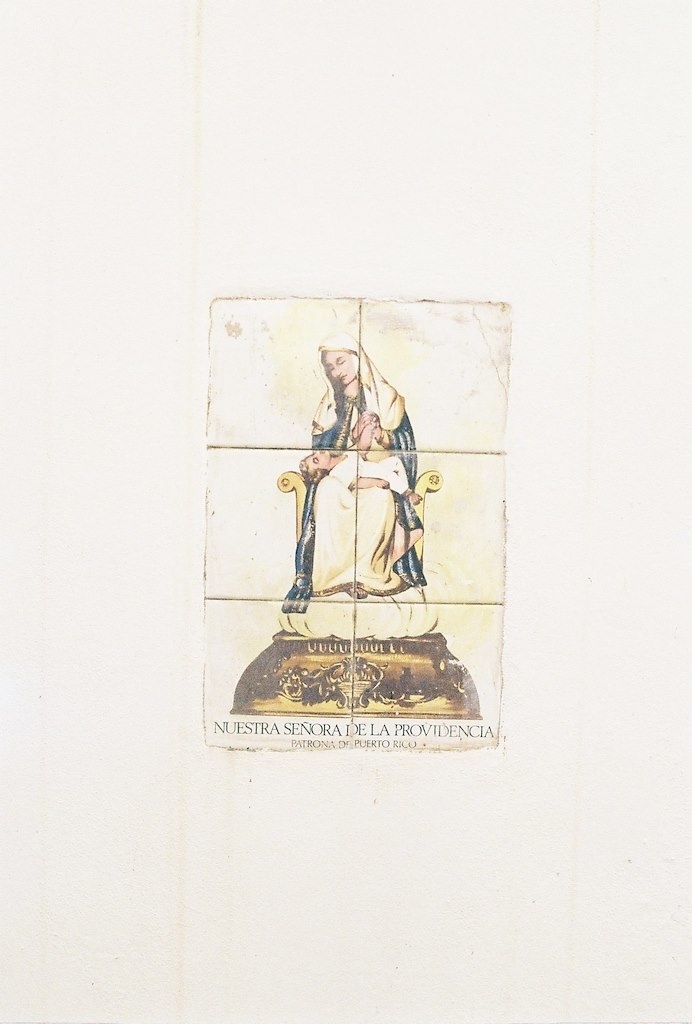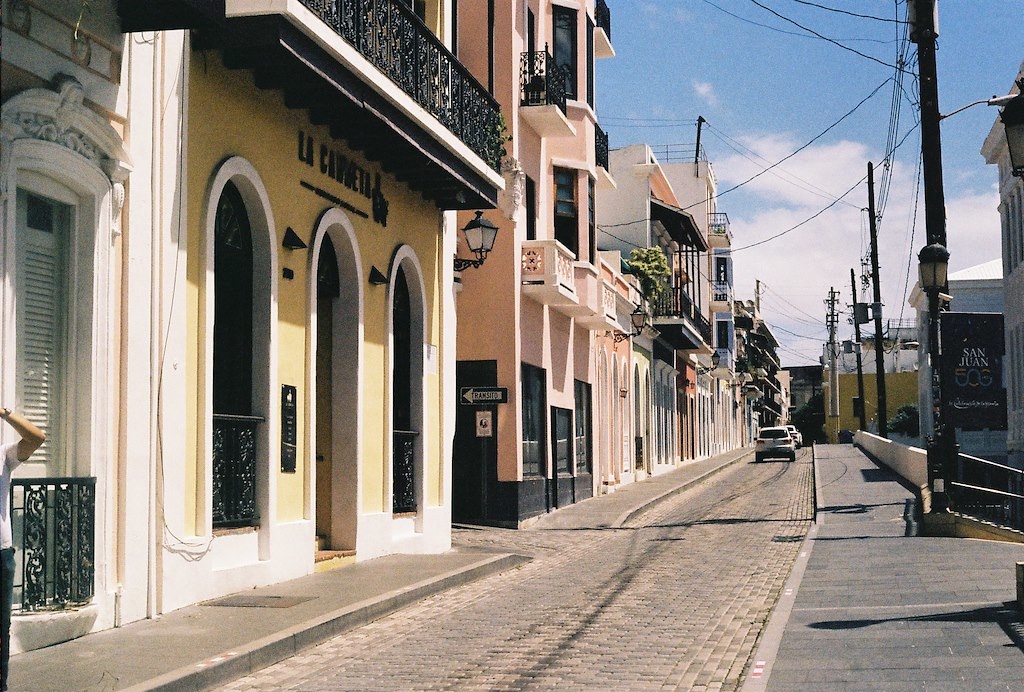 Snapped this picture on our walk back from brunch.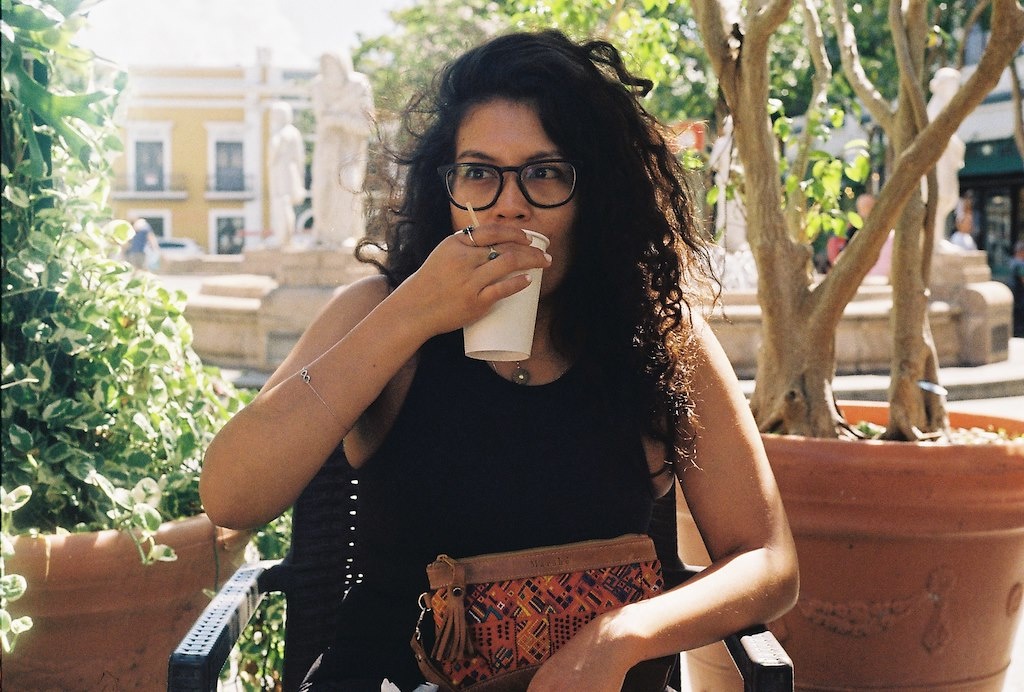 Ladies snuck off in the morning to go grab a cup of coffee in La Plaza de Viejo San Juan.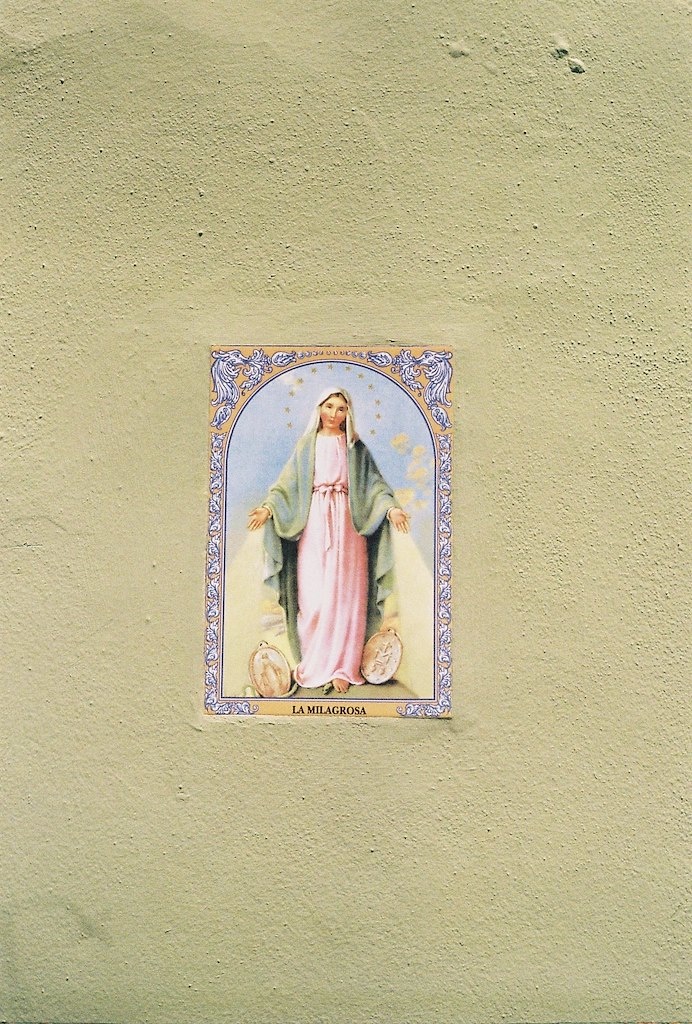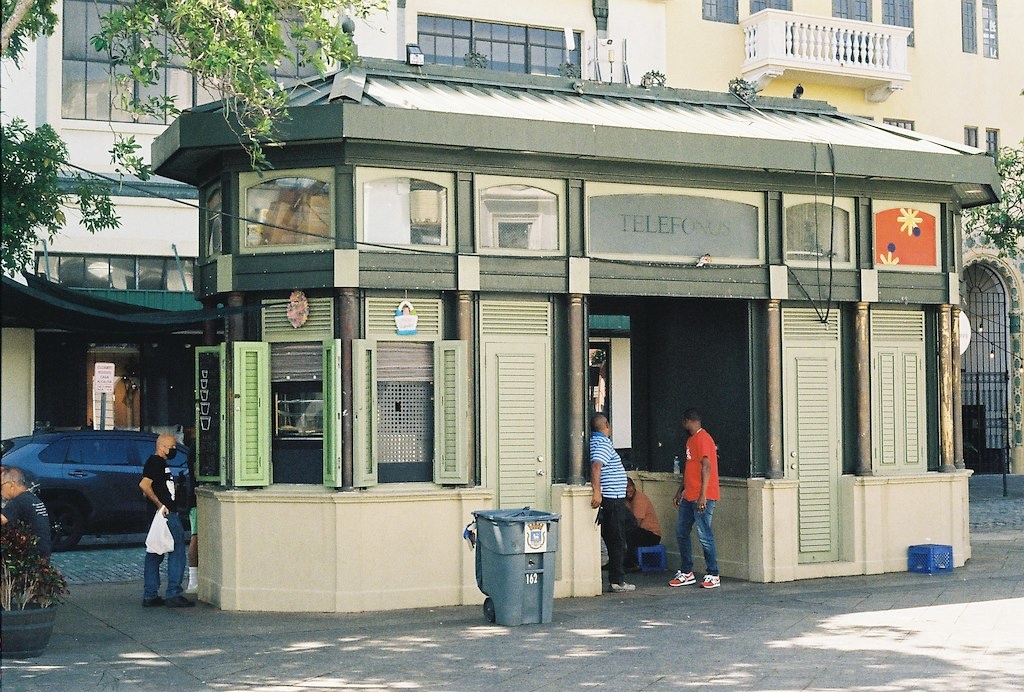 Old telephone booth in La Plaza.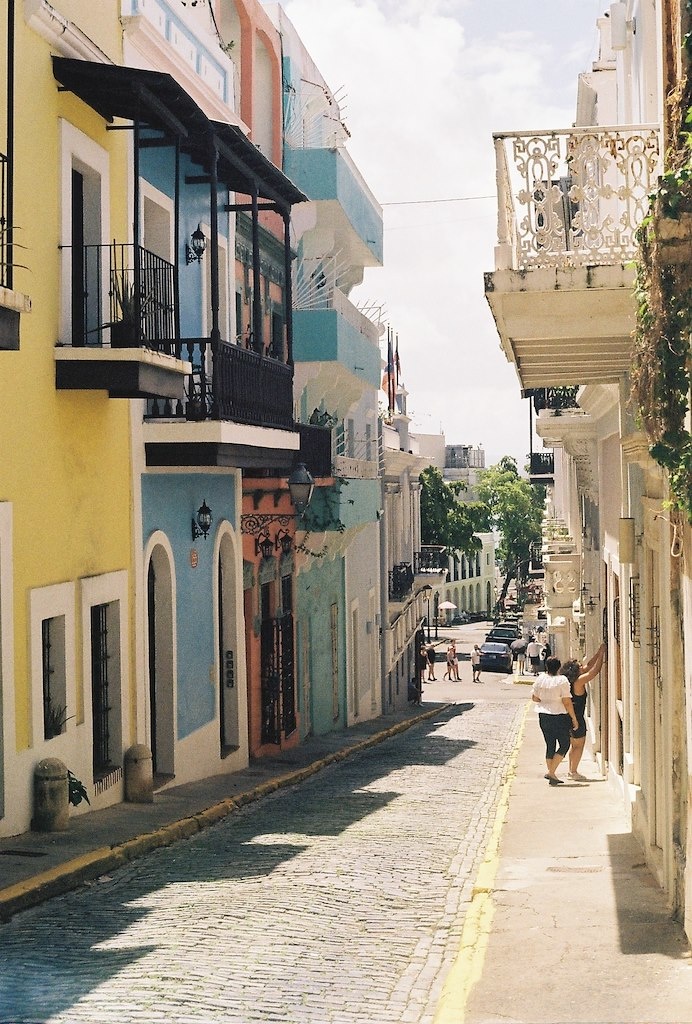 Mom & Marymar in front of our airbnb. It was an amazing location.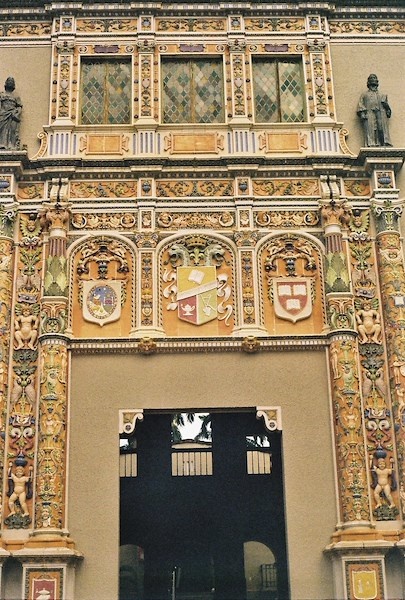 We toured the University of Puerto Rico for our brother Manny.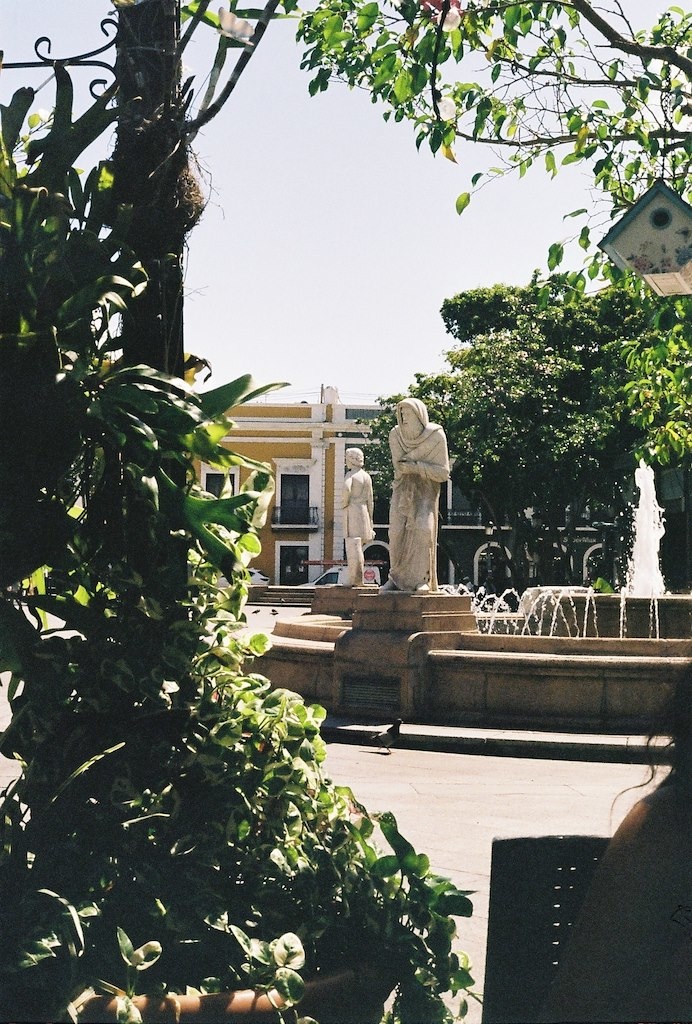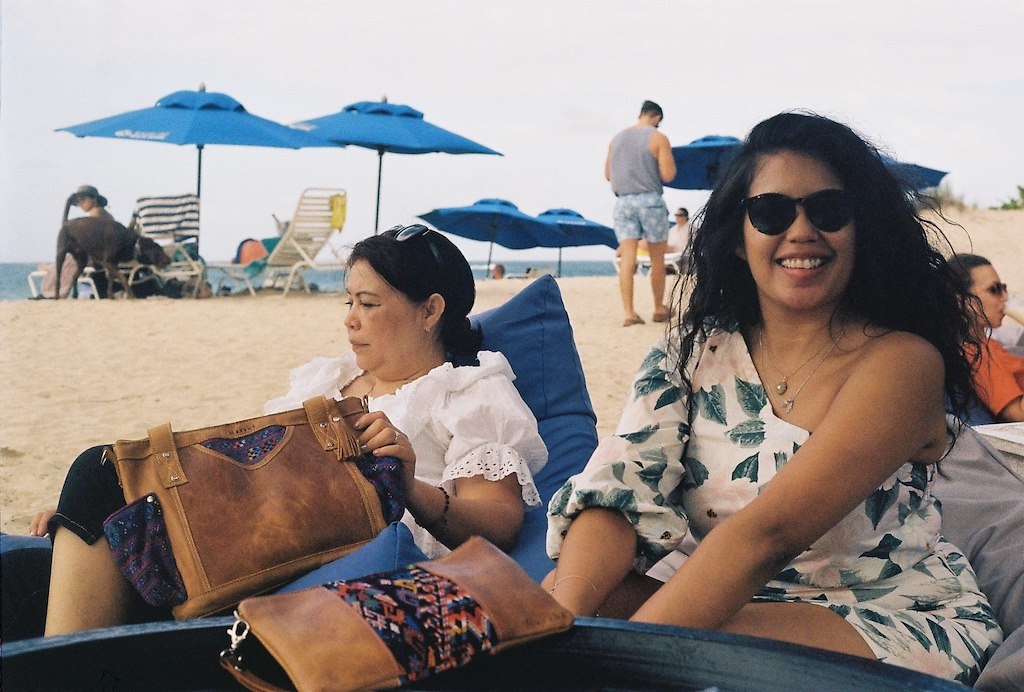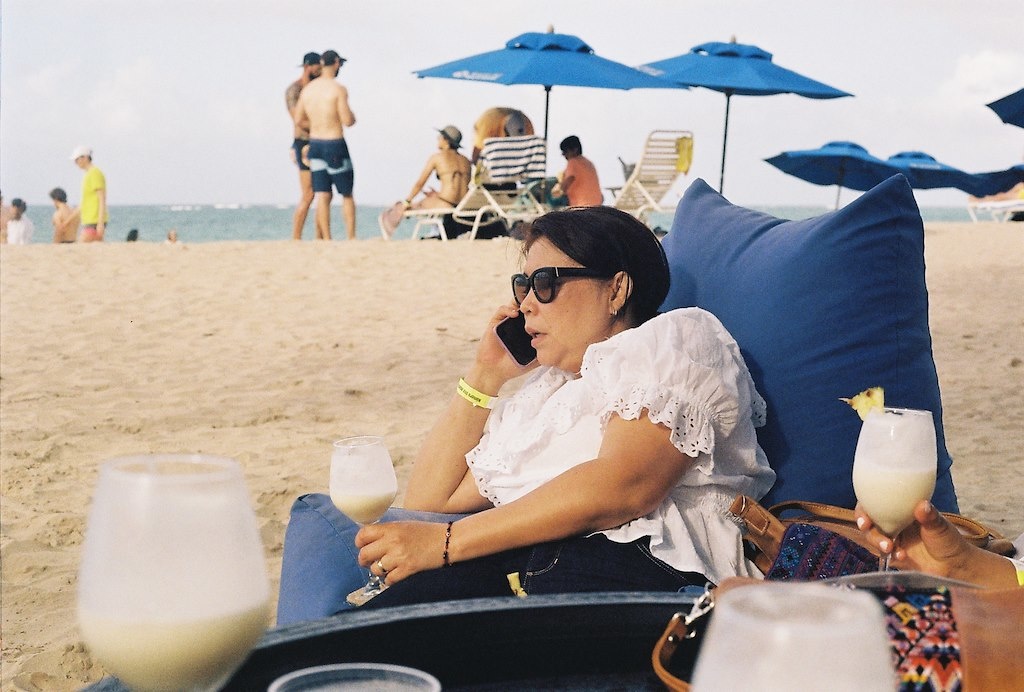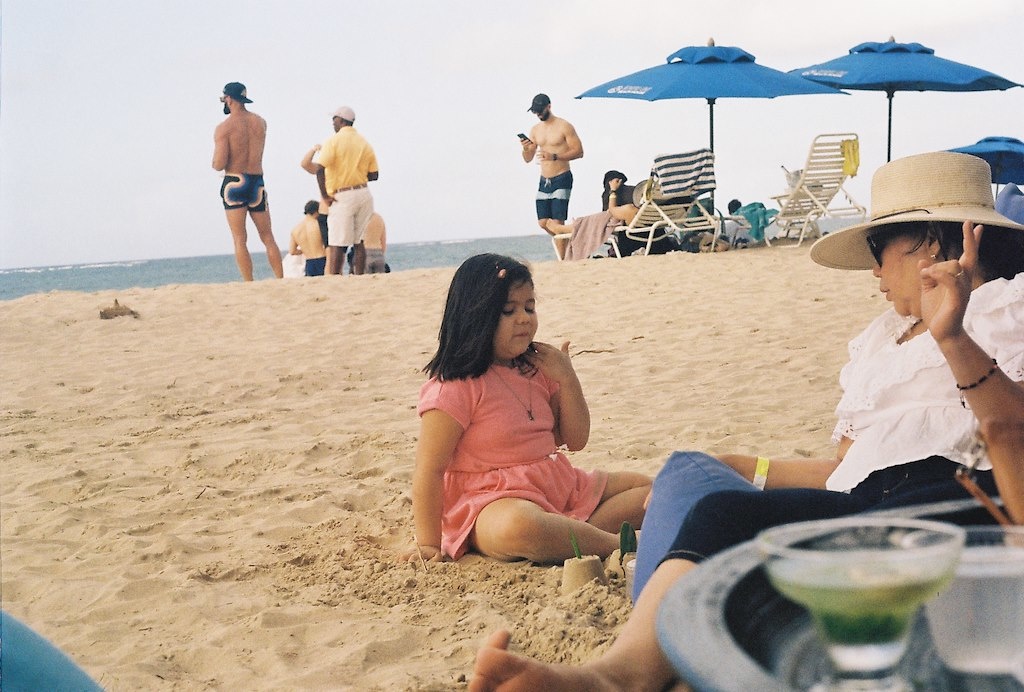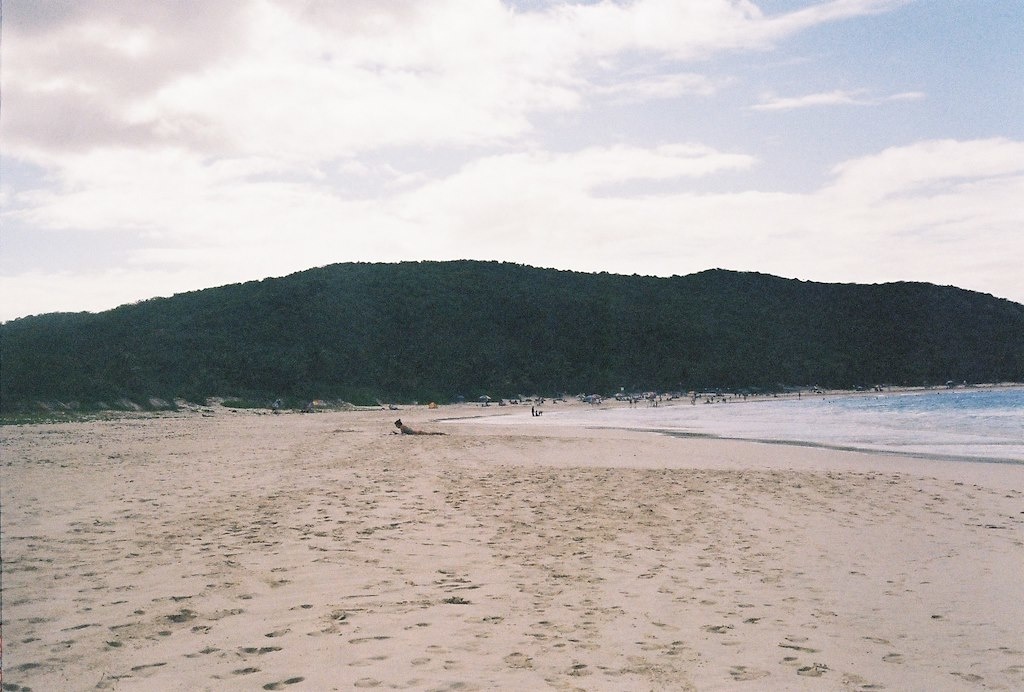 Flamenco Beach in Culebra Island.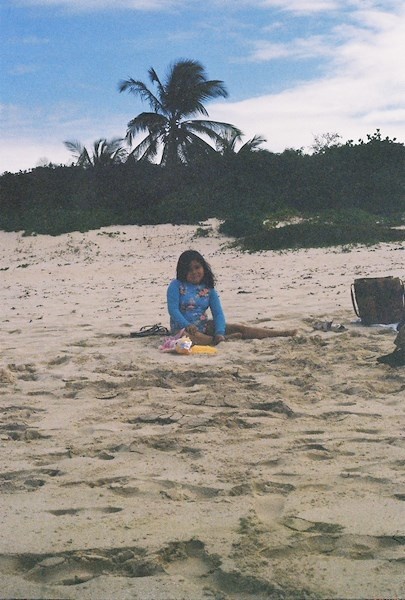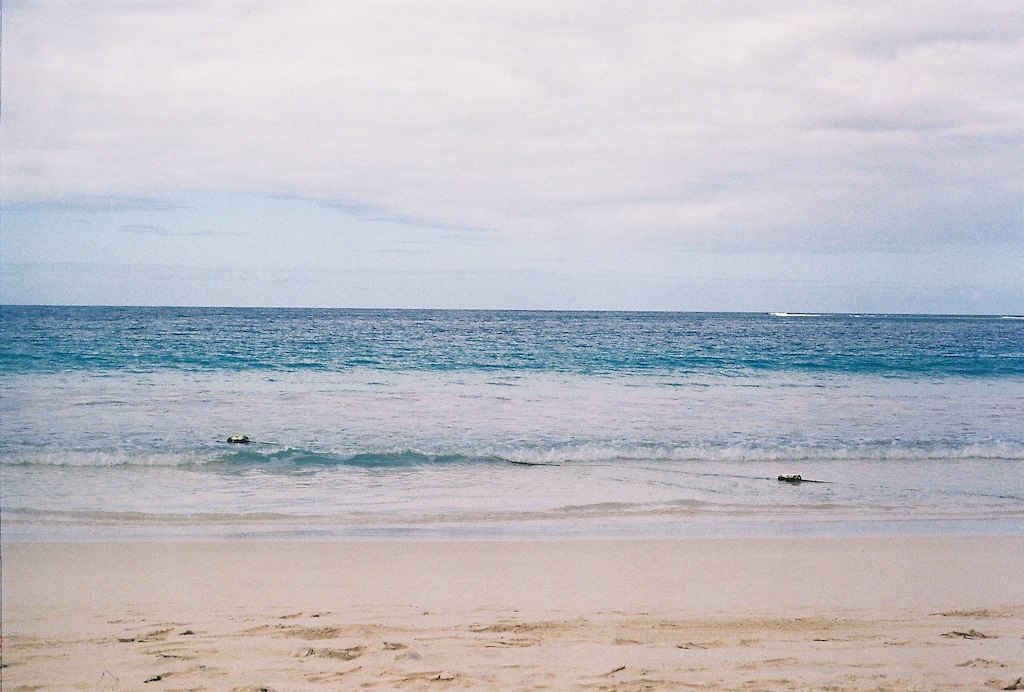 Culebra Beach. 
Thats all for this Kodak Gold 200 film roll! Thank you for making it to the bottom of the page :)
-Sherry Fierro Viveros