Our latest adventure led us to the warehouse of the movie set "Killers of the Flower Moon." Based on David Grann's broadly lauded best-selling novel, "Killers of the Flower Moon" is set in 1920s Oklahoma. Directed by Martin Scorsese, starring Leonardo DiCaprio, Robert De Niro and Brendan Fraser. An Apple Original Film,  with a 200 million dollar budget.
We were fortunate enough to have had the chance to check out the warehouse sale for the set of the movie. We took a quick road trip to Pawhuska Oklahoma and brought the crew with us. It took the entire Dead People's Stuff crew to be able to make this inventory trip happen! We arrived to the warehouse in which they were storing the set items and it was love at first site! There were thousands of beautiful antiques all under one roof. The movie is set in the 1920's, which meant everything was from the time period. We spent hours walking around and rounding up the items we were purchasing and even went back for a second round. In total it took every single person from the team plus a box truck and a trailer to be able to bring back the awesome one of a kind items back to Dead People's Stuff. Hope you enjoy the pictures!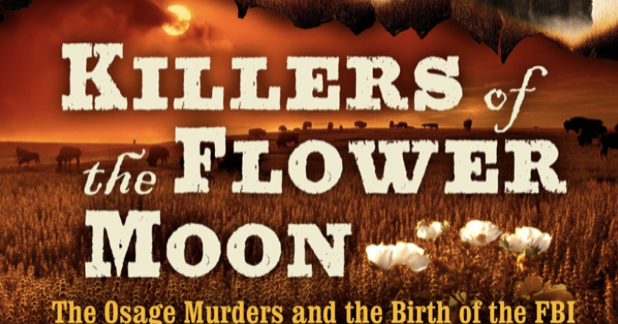 Based on the book "Killers of the Flower Moon."
(We started a book club with our crew and this was the first book on the list!)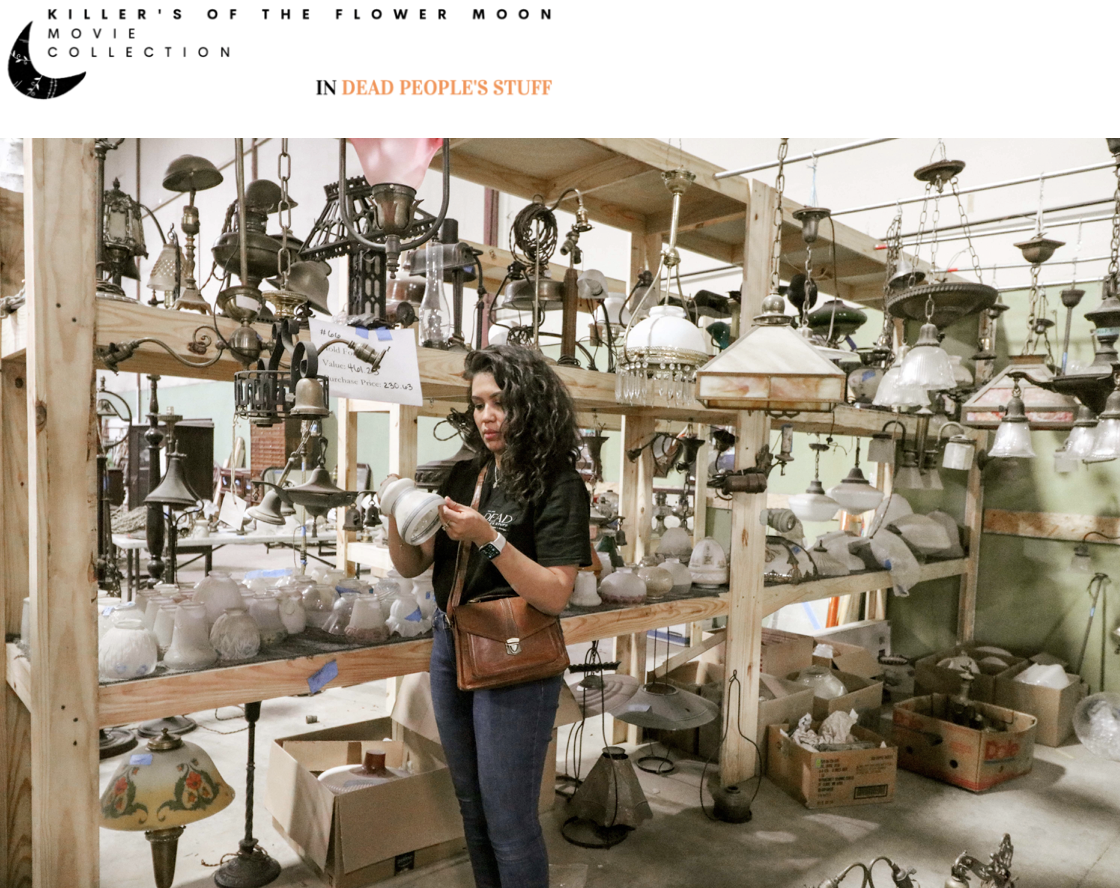 Marymar standing in the hanging lights/globes section. Y'all know how much we love light fixtures! We brought back hundreds of items from this section alone.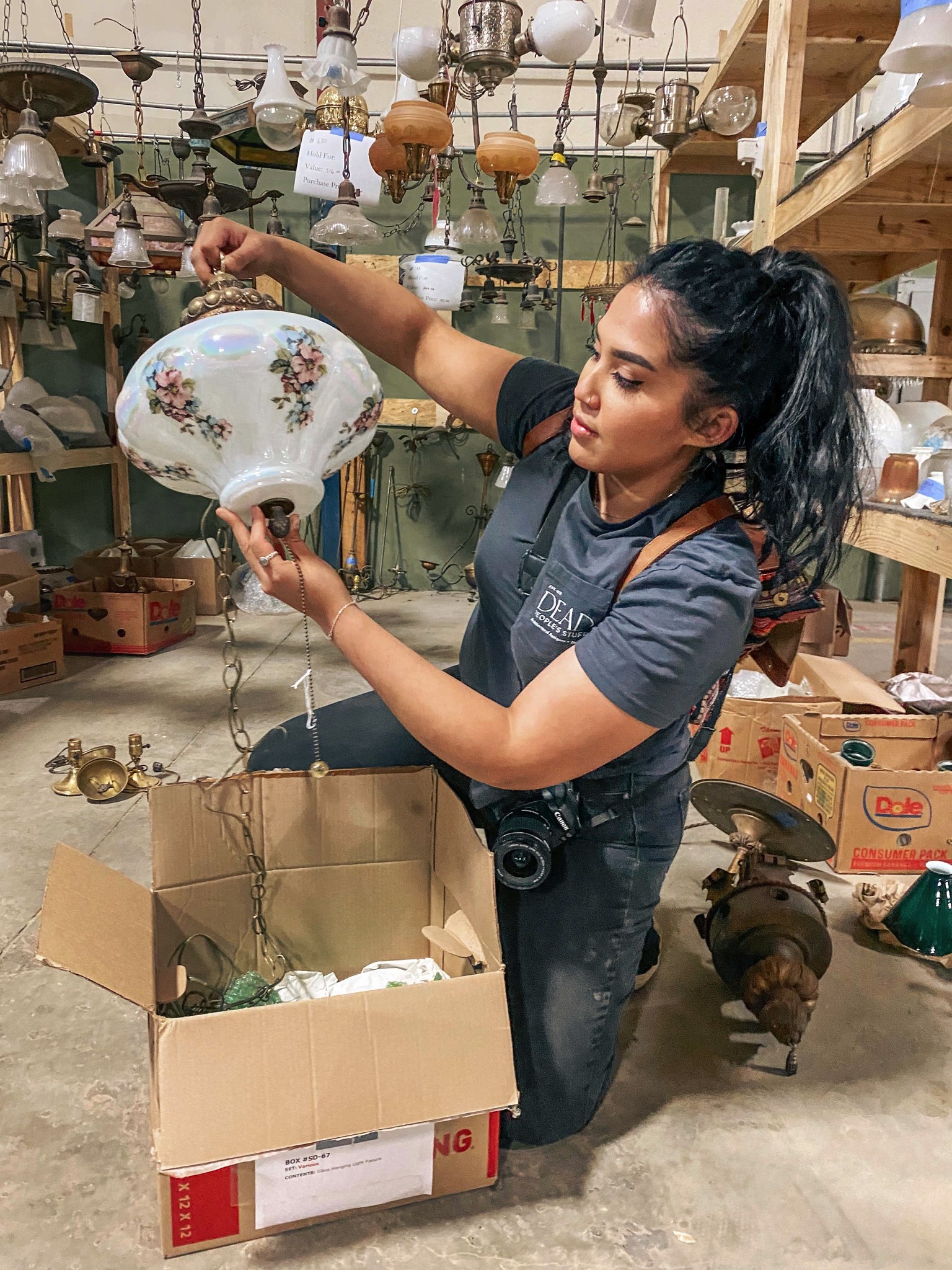 Sherry opened a box and found this hidden gem. Light pendant from the 1920's.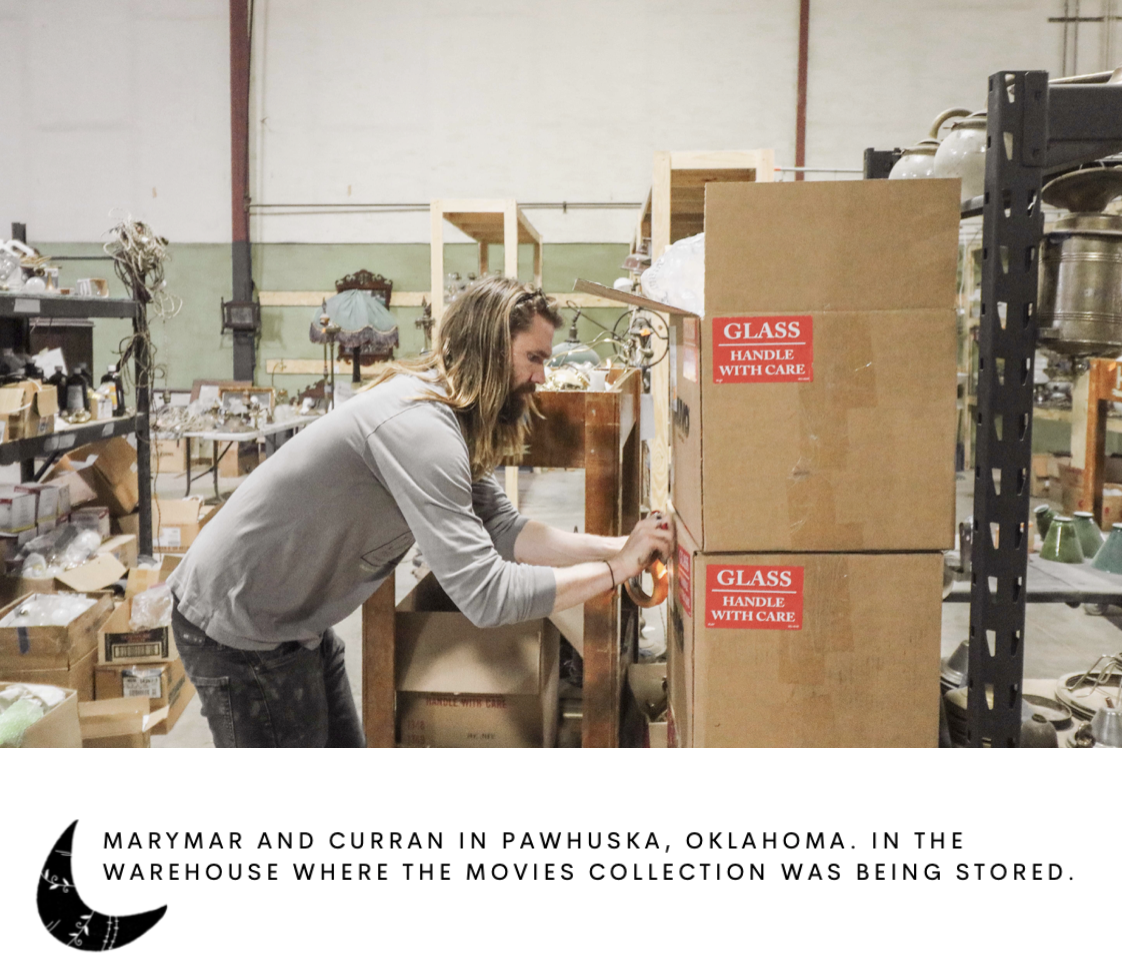 Check out this beautiful pink couch with intricate wood trim. Loveseat was brought from the set as well. 
Credenza and Bust from the set.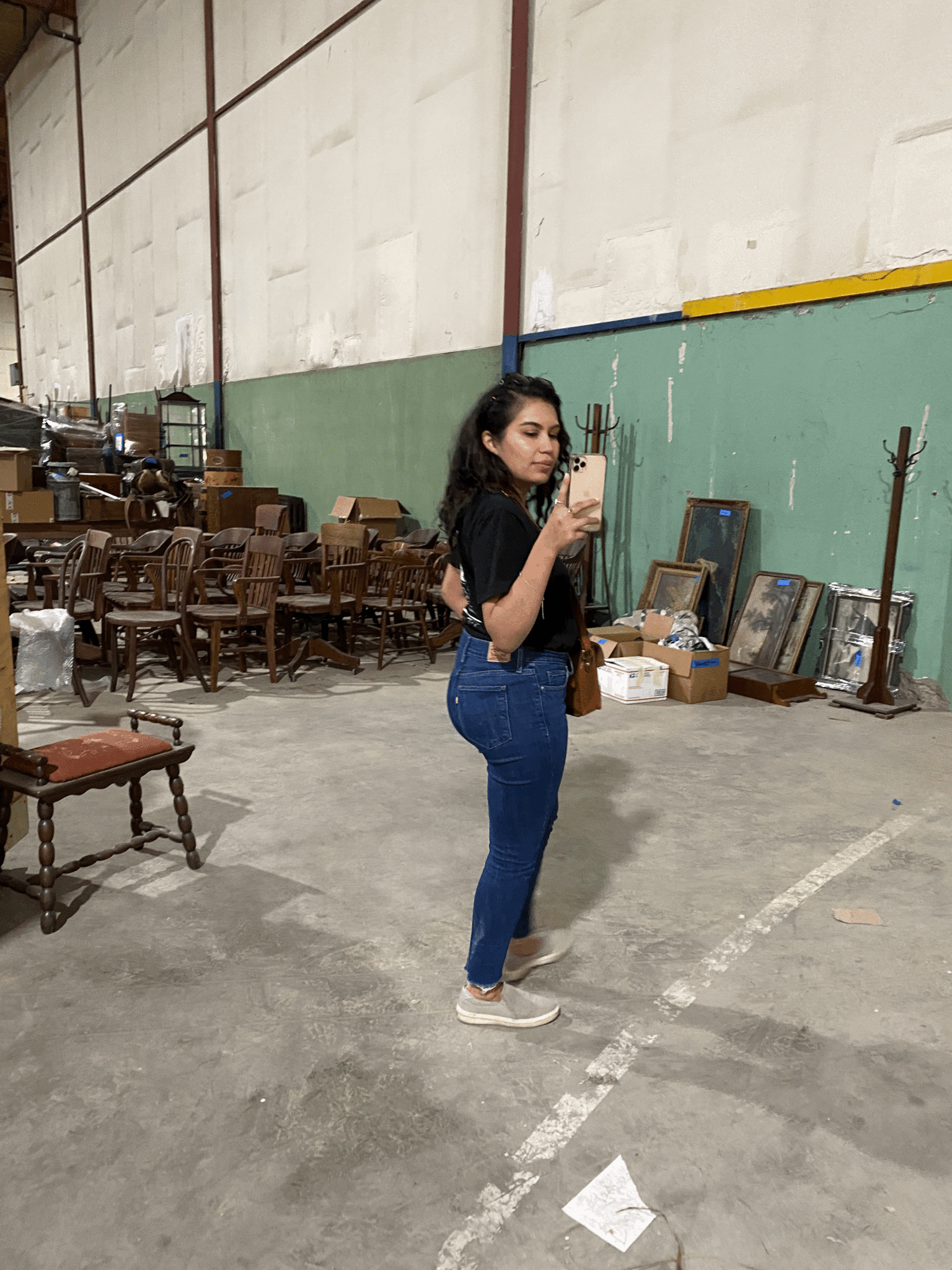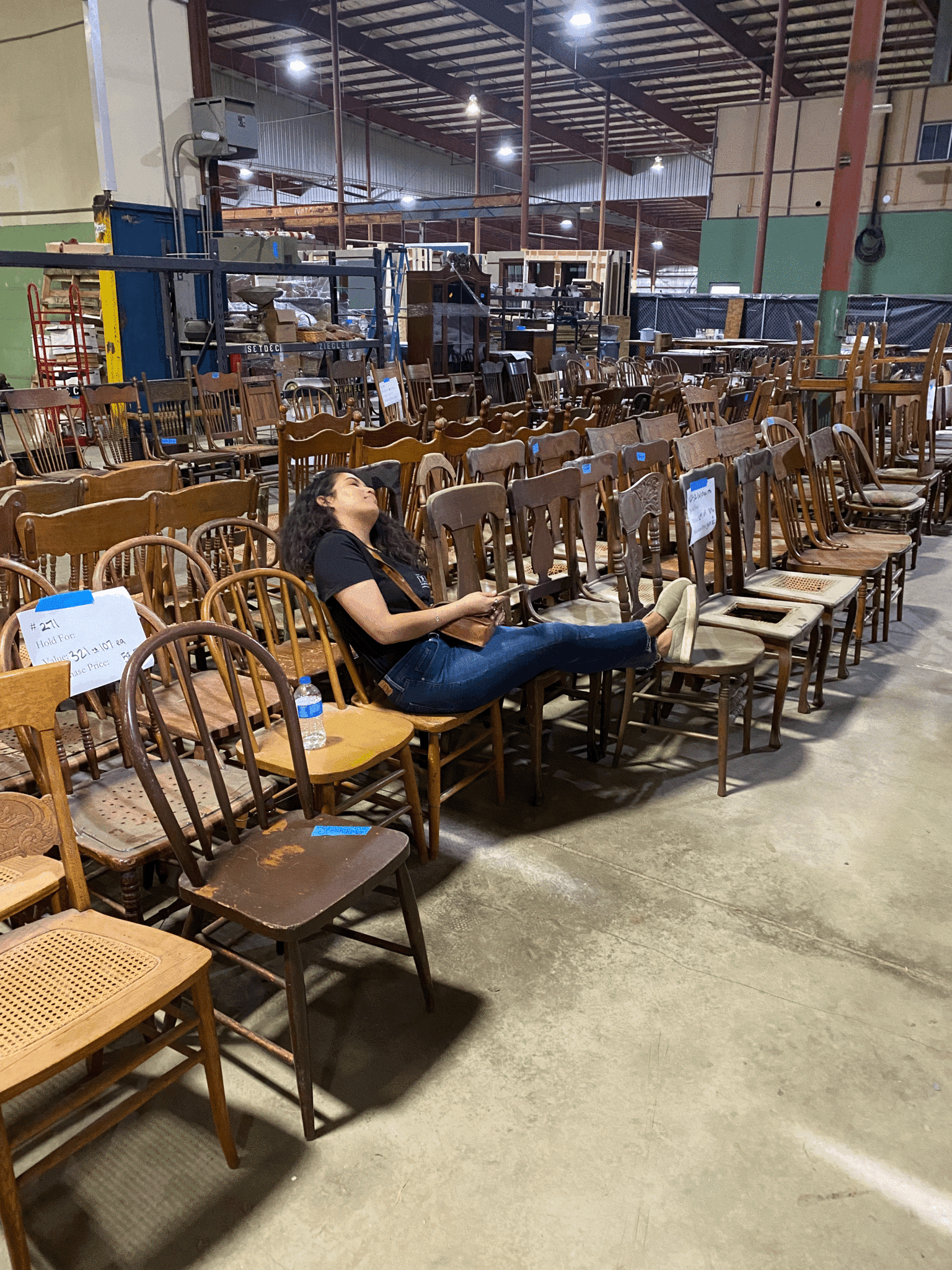 That's a wrap!
On our drive back to Oklahoma City, admiring the beautiful Oklahoma Sunsets.